Self Build Campervan Insurance
There are many reasons to build your own campervan.
A self-built campervan might be cheaper, or help you to stick to a budget, though it could just as easily be a more expensive way of doing things. When you're in control of every element, you can take it as far as you want.
Source: Motorhome Workshop
Building your own campervan is also the best way to get everything you've always wanted. A custom build gives you freedom to add the things you want, whilst leaving out anything you don't. No inch of space is wasted.
As you work on your project, and when it's complete, it'll need suitable insurance. Protect your investment from theft and damage, when you're driving it and when you're not.
About Self Build Campervan Insurance
There are many different ways to build your own campervan. These projects take time and effort - from sourcing the right parts and finding the right fittings, to bringing everything together. It's not an easy task, but once it's complete you'll be very proud of the results. And, arguably, there's a lot of fun to have along the way. Like all good campervan holidays, the journey can be as exciting as the destination!
Source: The Climbing Van
Popular vehicle choices for self build campervans include:
Larger cars, MPVs and mobility vehicles (like the Renault Kangoo, Ford Galaxy or Toyota Previa)
Vans (like the Volkswagen Transporter, Ford Transit or Renault Trafic)
Specialist vehicles (like an ambulance, minibus or livestock carrier)
You can take time to find the vehicle that you want to convert. Then, think about what you'll want to have inside it and how you'd like it to look. The end result is a personalised campervan, entirely unique and tailored to your needs and lifestyle.
Why You Need Self Build Insurance Cover For Your Campervan
A self build project allows you to take a lot of pride in your campervan, so it's only right that you'll want the most suitable insurance policy.
Your insurance, like your campervan, needs to be personalised.
You'll want to choose an insurer that knows the value of your self build campervan. It's easy to value a standard motorhome, but not so easy to put a value on something that's completely unique. Specialist insurance is needed for this type of vehicle.
Understanding Your V5C Document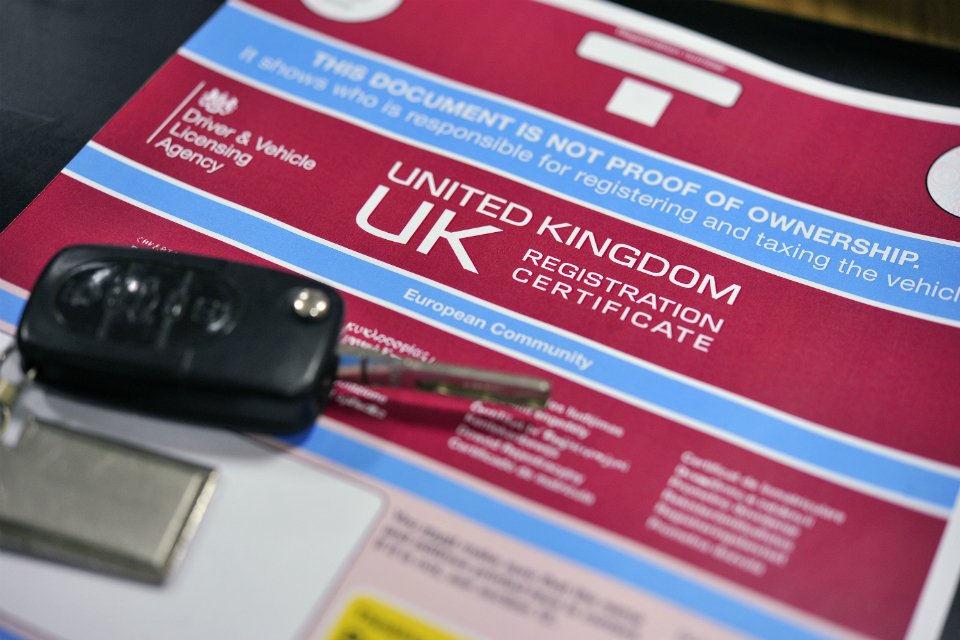 Source: GOV UK
After you've finished your campervan self build, you'll need to update your vehicle's documents so that you can get the right insurance. Your log book states your vehicle's body type, which now should be changed to 'motor caravan'.
In order to be approved for a change to a 'motor caravan', your vehicle must be identifiable if it's viewed from the outside. It should also have certain fixed features inside.
External Features
External features for a self build campervan include windows, campervan-style graphics, pop tops or awning bars.
Internal Features
Internal fixed features can include sleeping facilities, tables and chairs, storage and cooking facilities.
Evidence will need to be sent to the DVLA. They may ask for several photographs of your vehicle (inside and outside), so they can make a judgment about your vehicle's final classification.
Once your vehicle's V5C document has been updated, you'll be entitled to purchase the appropriate insurance. Now, you're ready to explore the country – or travel further afield!
How Much to Pay for Campervan Insurance
It's difficult to predict, in advance, how much you will pay for your insurance. Specialist self build campervan insurance must be tailored to each unique vehicle. How much you pay will depend on how you've built your campervan, including what furniture you've fixed inside it and what vehicle you've used.
Getting a Quote for Self Build Campervan Insurance
After you've finished your self build campervan project, you can get a quote for your insurance. Your insurer may ask for detailed information about what your campervan includes, and may in some cases ask for photographic evidence before your quote is finalised.
Before you worry about the finer details, start with our quote form. Provide the essential facts, then we'll take care of the rest.
We'll find insurers that are happy to offer self build campervan insurance, so you can save time and get insurance quotes from several providers at once.
Arranging Your Bespoke Campervan Insurance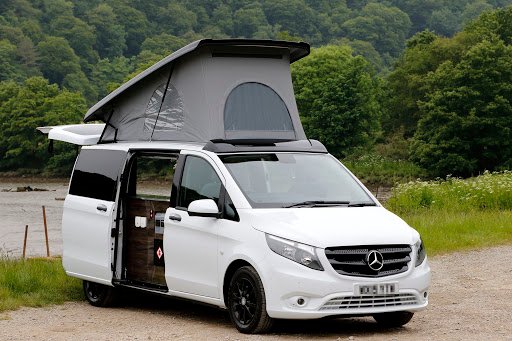 Source: Ai Campers
It's in everyone's interest that you're honest about your self build campervan. If the worst should happen and you're involved in an accident, this will make sure that your vehicle's value has been properly assessed.
If you're asked questions, do your best to give accurate answers. If you've converted your van, you're the one that knows best what it really includes. Nobody knows the value of your campervan quite as much as you, so you'll want to make sure that you and your insurer agree on a final valuation.
If you've purchased a campervan conversion from elsewhere, you'll know how much you spent on the campervan you bought. You should feel confident that you paid a fair price for the vehicle you've bought, and your insurer should agree if you want to make sure that you won't lose out if it's in an accident that wasn't your fault.
After Getting Insurance Cover For Your Campervan
Remember that further changes, after you've purchased insurance, might affect your insurance cover. Keep your insurer up to date about any adjustments you've made, if you think there's any chance that they'll affect the value of your vehicle.
Keeping your insurer up to date doesn't always mean that you'll pay more, but it does mean you're covered in an accident or if something gets stolen.
Get Your Self Build Campervan Insurance Quote
Is your self build campervan complete? Does your vehicle's log book accurately represent the hard work you've put in? Now's the time to get your quote for self build campervan insurance.
Just fill in our form, then let us send your details to insurers that might offer cover. We'll come back to you with quotes so you can choose the most suitable campervan insurance.