What is the Best Van for Camper Conversion
If you're looking for a van for your campervan conversion, you shouldn't have too much trouble finding one. After all, here in the UK, vans aren't in short supply. There are more than 4.5 million vans on the UK roads, and though many of these are hard at work there are lots that you can buy for conversion. But let's find the best van for camper conversion.
With so many vans to choose from, in all shapes and sizes, this list should give you some inspiration for your conversion project.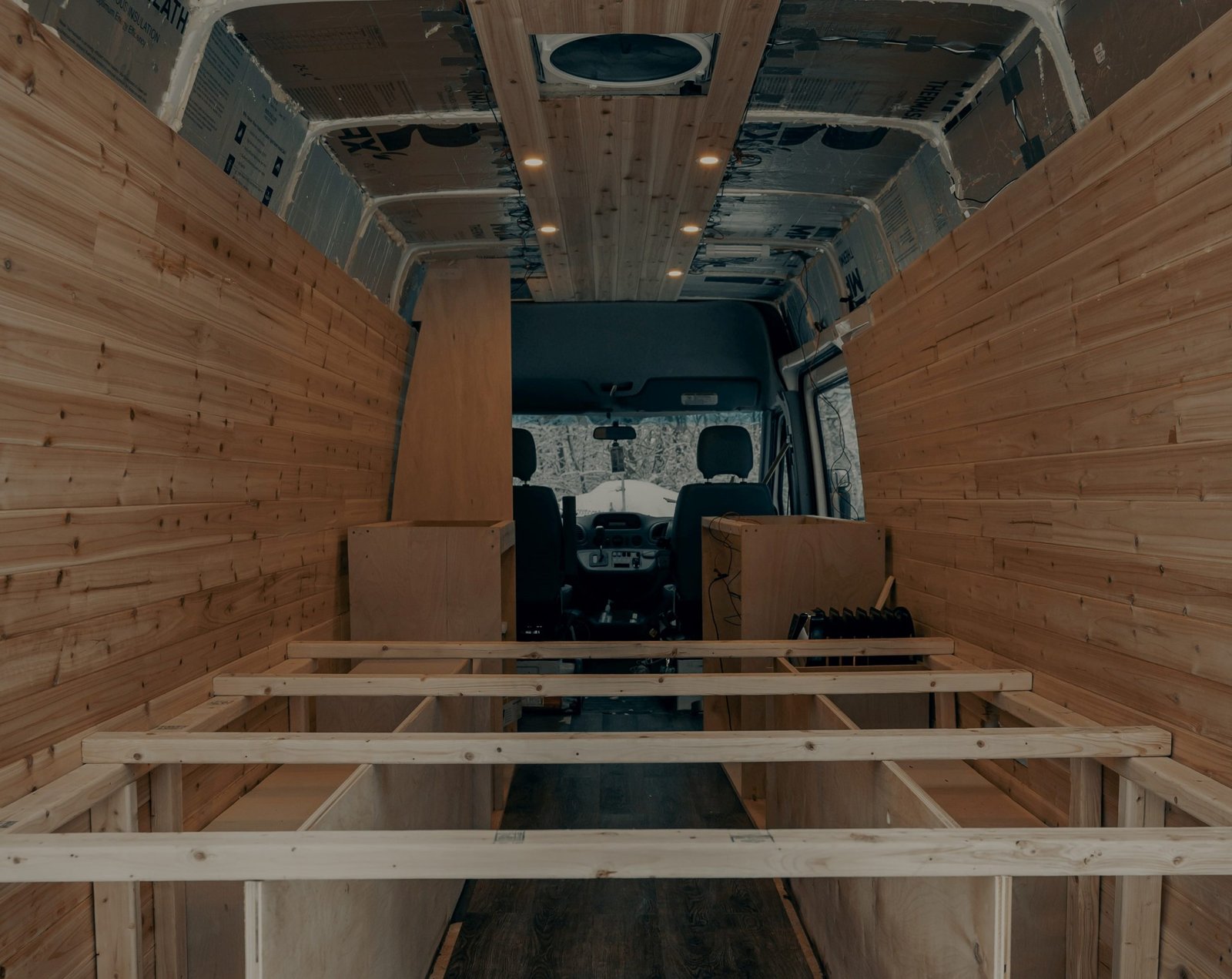 Choosing the Best Van for Camper Conversion
There are several different things to consider, when searching for the best van for your camper conversion. The right van can fulfil your camping dreams, sticking with you for years of memory-making and adventure. Unfortunately, making a mistake could just leave you feeling disappointed.
Budget
Your budget is an important consideration, when choosing a van. First there's the cost of buying the van, which will be far higher with a VW Transporter than an old Ford Transit, for example. Then, there's the cost of conversion. You can choose to buy pre-made conversion fittings, or start from scratch and make your own. If you're making your own, this can be very expensive but you could choose to work to a tight budget. Using reclaimed materials, or settling for a rougher and less professional-looking interior, could keep the costs of your conversion project down.
Available Space
A small van has many appealing features. You can use a small van as your everyday vehicle, so you don't need a separate car. Small vans fit easily into every space, and unlike larger vehicles they're not too likely to catch the attention of thieves. They're also often much easier to handle, more suited to the narrow country lanes that you'll often drive down to reach campsites. Larger vans, meanwhile, provide much more space for storage and for rest and relaxation. With large vans you can keep everything in place. With smaller vans, you might need to go to the effort of folding your bed away each morning.
How You'll Camp
If you use your camper just as a base for days that you'll spend hiking and exploring, a very simple setup in a small van could be everything you need from a camper. If you're more likely to want to relax in your campervan during the day, or to put your feet up after a long walk and enjoy a glass of wine as the sun sets, then you'll probably become frustrated with the minimal space in a small van.
How Often You'll Camp
How often you camp is just as important as what you like to do when you're camping. If you're using your camper just a few times a year, you'll probably be willing to sacrifice a bit of space or have a setup that's slightly less convenient. If you're camping a few times a month, folding out your bed or cooking under a shelter will quickly start to limit your enjoyment.
Best Panel Van for Camper Conversion
VW Transporter
Source: Wikipedia
Thanks to its size and flexibility, the Volkswagen Transporter is one of the most popular vans for a camper conversion. It's not just the most modern vans, either. The VW T1 is what many people think of when they picture a classic campervan, but more modern versions like the T5 and T6 are just as suited to becoming your accommodation on wheels.
Why the VW Transporter?
Though you'll have plenty of space for everything you need, the VW Transporter is small enough to be used as a daily form of transport. This makes it incredibly versatile, so you'll feel like you have a lot of freedom. These vans, being so popular, are cost-effective and easy to maintain. They also offer a smooth drive, if you get one that's in good condition. In addition, for a van, they have fairly impressive fuel consumption.
How can I convert a VW Transporter?
Using a VW Transporter means that you'll have lots of flexibility. You can get really creative, which is why these vans are such a popular choice for conversions. You can add a pop top to a VW van. With this added you'll have ample space for seating, a small kitchen, a dining table and somewhere to sleep.
Best Medium Van for Camper Conversion
Renault Trafic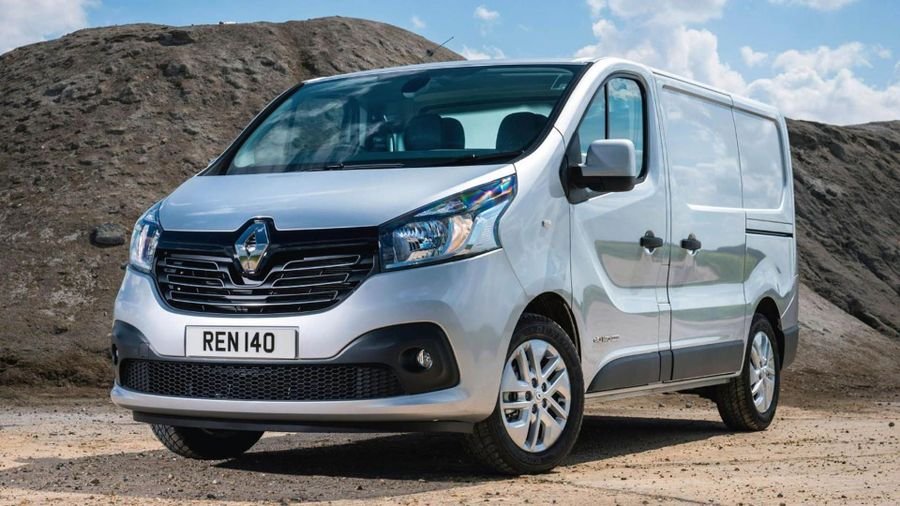 Source: Autotrader
If you want to look stylish in your campervan conversion, a Renault Trafic is a great place to start. These look less like work vans and more like they're designed for something better than carrying power tools, so they're a great base for a conversion with both style and substance.
Why the Renault Trafic?
Renault Trafic vans are steady and reliable. They also drive If you travel a lot like a car, despite being large enough to have plenty of space to work with. If you travel a lot, and go off the beaten track, you'll appreciate the Trafic's consistency.
If you're choosing a Trafic, aim for a twin turbo model. These vans have the power that's needed to cope with everything you add to your van, so you can get creative with a bit more freedom when choosing work surfaces and beds. If you buy a newer Trafic (19-plate onward) then you'll also benefit from a 2L engine for an even more responsive experience.
How can I convert a Renault Trafic?
A Renault Trafic can easily become a well-equipped home away from home. Many people take advantage of sliding side doors for easy access to a full-length bed, but it's just as simple to use this space for a small kitchen and a seating area. If you want, you can add a pop top to a Renault Trafic van. There aren't quite as many impressive conversion kits designed for the Renault Trafic as you'll find available for some other vans, so this is your chance to get creative and bring your own ideas to life.
Best Small Van for Campervan Conversion
Citroen Berlingo
Source: Honest John
The Citroen Berlingo is a very popular small van. Despite their small size they offer ample space to become the perfect 'minicamper'. Though the Berlingo's not designed for all-day living, it's easily good enough for hiding from the rain and for sleeping in comfort overnight.
Why the Citroen Berlingo?
Being small, the Citroen Berlingo is a great choice for everyday driving. It'll have no trouble on narrow country roads, but breeze equally well through city streets. The Berlingo offers a quite and comfortable drive, whilst the vehicle interior has lots of clever storage solutions. If your van will be more of a base for meals and sleeping than somewhere that you spend all your days, the Citroen Berlingo could definitely be your best van for camper conversion.
How can I convert a Citroen Berlingo?
With a van of this size, you'll need to make the most of your space. It's a good idea install some seats around a central table, with the structure folding out to become your bed when it's time to settle down for the night. Alternatively, have seating along one side of the vehicle and a small kitchen on the other side, with your seating folding out into the central aisle every evening. The Berlingo can't be everything at once, so having different setups for day and night will help you make the most of your camping trips.
Best Unusual Van for Camper Conversion
Renault Kangoo
Source: Autoexpress
A bit of a wild card, the Renault Kangoo is a 'cosy' choice. You won't have as much room as with other vans, but the Kangoo's a simple and affordable choice if you don't plan to camp too frequently. The Renault Kangoo is available in car and van form, with passenger seating or without, and it's a popular choice as a mobility vehicle as well. The latest models include all-electric options, but others are available with petrol or diesel. Kangoo models from 2008 onwards are more powerful than those that came before them.
Why the Renault Kangoo?
For everyday practicality, the Renault Kangoo is a great choice for campervan conversions. During the week you can use it for commuting or going to the supermarket, but at the weekend you can drive for miles and find the perfect pitch for a short break. You'll be a bit low on space inside the Kangoo, but there's ample room for the essentials as long as you don't plan to camp in total luxury.
How can I convert a Renault Kangoo?
A Renault Kangoo might look like a car, but without seats in the back it's easy to convert into a camper. You'll probably want a fold out bed along one side of the vehicle, with a small work surface along the other side for cooking your meals indoors. Alternatively, use a central table and set up seating all around it, then convert the room to a bedroom as daylight starts to fade. Some people choose to have pull-out or slide-out kitchens, but if you're going down this route make sure you've got shelter for those days when you're cooking in the rain.
The Best Van for Camper Conversion
Everyone has their own opinion about the best van for camper conversion. These differing opinions are held for very good reason. There's no right answer, and you won't find a van that's perfect for every type of camper.
Consider what type of camper you are, then find the van that best suits your needs and have fun with your van conversion project. For more information on campervan conversions and how to make sure your covered, read our detailed campervan conversion insurance guide.