The Pros and Cons of Self Build Campervans
Self-build campervans are becoming more popular than they have ever been before. People are swapping their holidays abroad for staycations and more frequent short breaks, enjoying all that their own country has to offer in a way they've never seen it before. People are also making the most of travelling more independently – exploring the world on the open road, instead of covering the miles in a cramped airplane seat. After all, the journey is often even better than the destination.

Source: Montemlife
Pros of Self Build Campervans
There are many great reasons to roll up your sleeves and start building your own campervan. Self-build projects are often a source of pride for those that put in the work:
A Fun Project
Self-build campervans are fun to work on. You're using creativity and practical skills to make something of your own.
Building your campervan is just as much fun as taking it out and about. Whether you work alone or turn it into a family project, every moment of frustration pales in comparison to the excitement when something goes right.
There are lots of fun steps as you create your self-build campervan. You might enjoy the initial planning, or the shopping for fixtures and fittings. You might make your own soft furnishings, or have fun choosing the graphics for your van's external detail. Maybe you'll get some friends to help and enjoy the chance to get together, or your campervan project could be a chance to enjoy some time on your own.
Choice of Vehicles
Some vehicles are popular choices for pre-made campervan conversions. Most conversions use similar vehicles, tried and tested and proven successful. With a self-build camper, you can get more creative and look at a wider range of options. You'd be surprised how many different types of vehicles can become great campervans. Space-saving solutions, like small vans and MPVs, have benefits that might appeal to you though they wouldn't appeal to the professionals.
Customisation Opportunities
Self-build campervans are designed exactly for the people that use them. Creating your own campervan means you can be sure that there's nothing inside that you don't need. Everything that's used within your van will be there because you really want it.
This great time lapse shows an incredible, creative campervan transformation!

When you buy a pre-built campervan, there's often some compromise required. You might be missing things you wish your van had, or you might have things in your van that you'll never use. You might have to compromise on layout, or on the colour of the décor. With a self-build, you're in control.
Budget Control
Your self-build project can be tailored to your budget. If money's tight, you can start with a single mattress on the floor of your campervan. Over time, you can build up to the campervan of your dreams. If you've got some money spare, you can use it to improve your self-build camper.
Controlling the budget might mean buying second hand to get the fixtures and fittings you want. You can use reclaimed wood, and pallets, for some very impressive creations. You don't have to break the bank to create a great-looking campervan.
With the option to take things slowly, it doesn't matter if you'll only have £100 spare each month. Once you've purchased your van, you can upgrade as often or infrequently as you want.
Often, converting your own campervan works out much cheaper than the equivalent already made. The video below shows a great VW van transformation for under £300!

Something to be Proud Of
Your campervan will be your own creation. You can be proud of everything you've achieved.
When people buy campervans, they're rightly proud of their little home on the road. With a self-build, that pride is even more justified. There are few better feelings than standing on a campsite and thinking 'Wow! I built that!'.
Self-build campervans are a source of satisfaction for those that have worked hard to create them. Whether you're travelling alone or taking the whole family, you can be happy that you've created a campervan designed to meet your needs.
Cons of Self Build Campervans
Whilst self-build caravans have many positives, there are also some things that might deter you from your own self-build project. Not everything always goes to plan:
Time Commitment
When you buy a campervan that's ready to go, you'll enjoy it from the day you bring it home. If the following weekend is sunny and warm, you can escape for a couple of days. You don't need to commit to any extra work when your campervan is already fully fitted.
Converting your own campervan requires a commitment of time. You'll need to work on the van you've purchased, using your spare time to make it into a vehicle you'll love. It's not ready to go straight away, so you might not be able to enjoy immediate road trips.
Limited Access to Parts
Those that convert vans into campers for a living will have networks and connections they can call upon. If there's a part or fitting they need, they'll be able to get hold of it easily. Many professional campervan converters have got tried and tested ways of accessing resources and finding the items they need. For you, getting hold of the right fixtures and fittings could be much more of a challenge.
Unless you have the right people on speed dial, you might have to search for a very long time for specific items you want. You might also be charged more than a bigger business, as sellers can offer bulk discounts to those that convert campervans for a living.
Frustration
Things don't always go exactly how you want, so a self-build project can be a source of great frustration. There's a lot to enjoy with a self-build project, but when something doesn't fit or look how you expected you'll probably be tearing your hair out. If you choose to create your own campervan, you must be prepared for those moments of frustration.
Unpredictable Costs
When you purchase a campervan that's already fitted with everything you're going to need, there are no extra essential costs once that camper is sitting on your driveway. With a self-build, there are many chances for the budget to rise unexpectedly.
You might have miscalculated how much you'd need to spend to buy everything you need for your campervan. The costs of the things you want to include might have increased in the shops. You might think of things you didn't think of at first, or you may need to hire professional help for something that turns out to be beyond what you can achieve. If you choose to go down the self-build route, you must be prepared to pay more than you initially expected. Otherwise, you'll need to be ready to compromise and make sacrifices. Of course, balance this with the chance that your project might actually finish under budget.
Learning Curve
Learning as you go is one of the great things about any self-build campervan project, but the steep learning curve can also be difficult to handle. You might need to become an insulation expert, learn about safe wiring or develop your woodworking skills. Many people are surprised by just how difficult a self-build project can be.
Some people choose to bring in the professionals for certain parts of their project. Some people rope in their friends for help, whilst others want to do everything alone. You might find that developing your knowledge is a challenge you simply weren't prepared for. For the finer points of van ownership, specifically covering your van (once you've created it!), take a look at our FAQ for guidance.
Can you commit to a self-build project?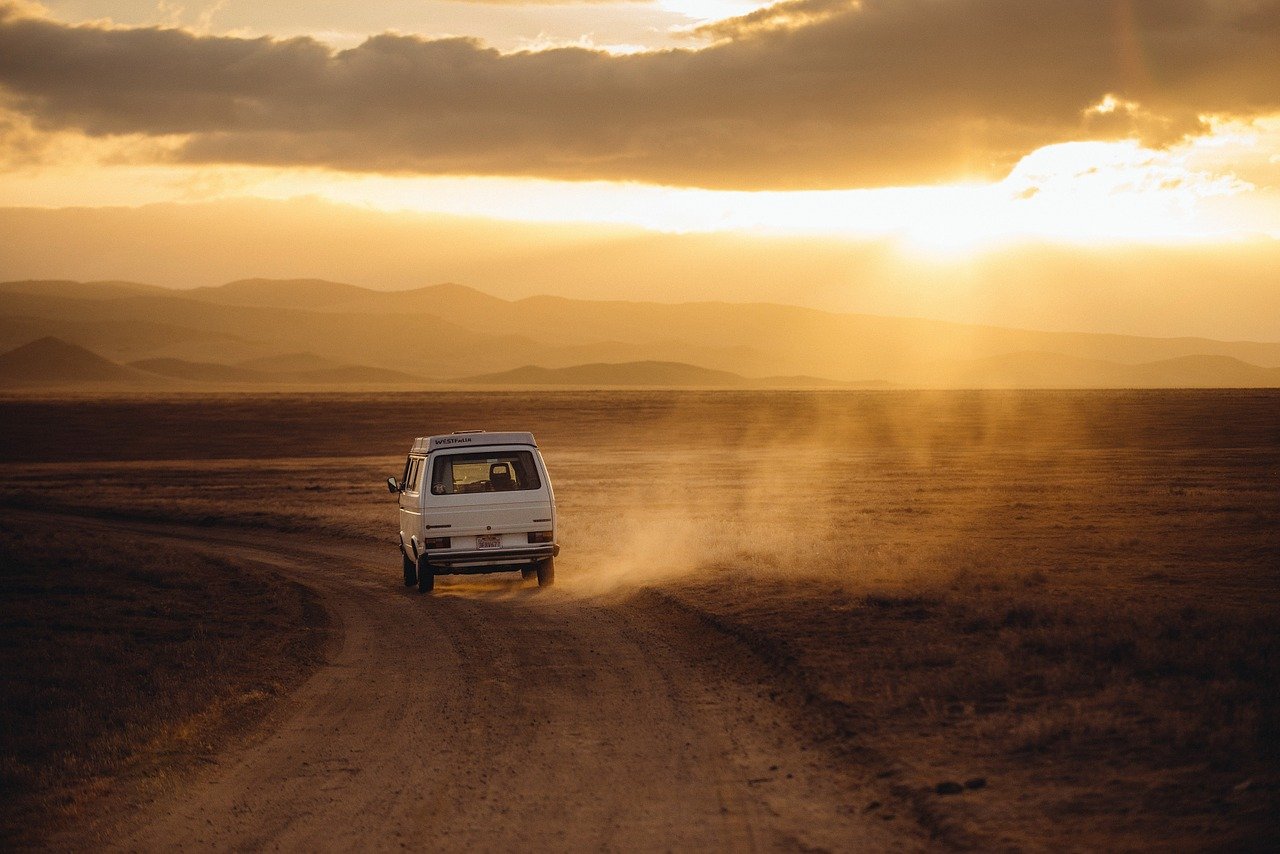 Building your own campervan isn't for the faint-hearted. If you're starting a self-build project, be sure that you're willing to see it through to the end. If you give up on your self-build campervan, you're likely to be out of pocket. If you can keep going, you could end up with a van that you're rightfully proud of.
Self-builds can see their owners through many years of adventures. There are lots of great reasons to go down this route, but you shouldn't start a self-build project without knowing what you're going to be dealing with. Throwing yourself in without much initial planning will only lead to disappointment, so it's best to consider the pros and cons before you make any decisions.
Think carefully about what you want from your campervan. Get your ideas on paper before you go looking for a van to convert. Once you know what you want to include, and how you'll be using your campervan, you'll find it easier to choose the perfect van for your conversion.
Not everyone suits a campervan project, so don't worry if you decide that you'd rather buy a pre-built camper. If you'd like the excitement of building something new, unique and completely customised, then there are many good reasons to join thousands of happy self-build campervan owners.