The Campervan Bible: The Best Places to Find a Campervan for Sale
When you buy a campervan, you want to be sure that you've made the right choice. With so many options available, when you see a  campervan for sale, how do you know when to go for it? How can you be sure that you've searched the best places and left no stone unturned?
This guide is for everyone that's searching for the perfect campervan. It's also for everyone that's happy to purchase a campervan that's less-than-perfect, because sometimes the fun is in the potential and in doing your own campervan conversion.
Read on for a complete and comprehensive guide to finding and buying a campervan, covering everything from choosing a make and model to what to look for when you're buying for conversion.
Contents Page
Getting Started: Tips for New Buyers
Choosing a Model
How to Set a Budget
The Basics of Buying
Finding Second Hand Campervans for Sale
Finding New Campervans for Sale
Top 10 Places to Find a Campervan for Sale in the UK
Final Tips
Getting Started: Tips for New Buyers
Wherever you're looking for campervans for sale, knowing your rights and what to look for can help to make the process go smoothly. You want a good deal and a campervan you'll trust, rather than something that's going to let you down or leave you feeling disappointed.
There are a few essential things to keep in mind when buying a new or used campervan. Ask yourself the following questions, to help you make the right decision:
What do you want from your campervan?
There are so many campervans available to buy. If you don't have some idea what you want from your campervan, it's like looking for a needle in a haystack. You're going to need to narrow down your choices, so think carefully about what you want.
Do you want a brand new campervan, or one that's already been on a lot of adventures? What's your budget? How much time and money do you have to bring your campervan up to your standards? Do you want something that's ready to go, or are you happy to take on a project?
How often will you use your campervan? Does it need to come with all the mod cons, or are you happier with something basic? Will your campervan simply be a base for the night, or should it be a campervan that's large enough to relax in during the day?
What kind of campervan can you drive?
Campervan weights are important. With a full UK license, you can drive a campervan up to 3500kg. This weight limit includes fixtures, fitting and passengers, so be extra careful.
What are your rights?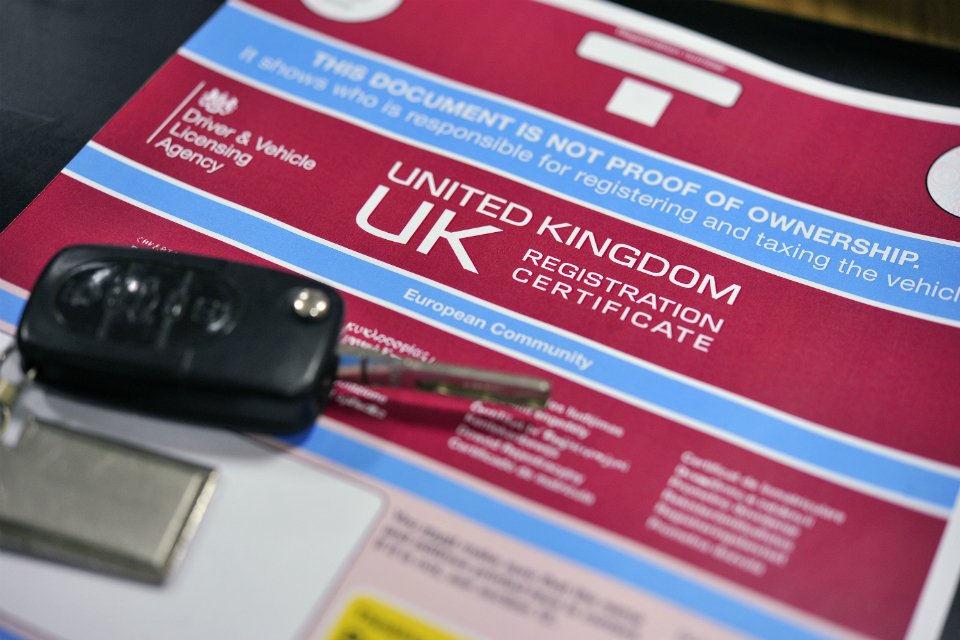 Don't start looking for a campervan for sale until you fully understand your legal rights. Not every transaction goes smoothly and not every seller is honest, so make sure that you're confident enough to take steps if things don't quite go to plan.
Read up on the Consumer Rights Act 2015. If you're buying a campervan from a dealer, it must be fit for purpose and of a satisfactory quality. Used campervans are subject to the same rules as new ones, but with leeway given based on age and previous ownership. In short, what counts as 'satisfactory' for a 20-year-old VW campervan for sale, is not the same as what's 'satisfactory' for the latest model.
If you're buying a campervan from a dealer, but find an issue after you've purchased it, you have six months in which you can ask for repairs or a reasonable replacement.
Distance Selling Regulations apply online, so you have a right to cancel the sale within seven days of your purchase. If you do this, and return the campervan, a refund should be given within 30 days.
You can also get a refund within 30 days if you purchased your campervan from a dealer, though they will have a chance to put things right by fixing the problem instead.
When buying your campervan, and when dealing with any later repairs or changes, be sure to keep everything in writing. A paper trail is essential to ensure that you don't get ripped off.
How will you pay for the campervan?
When you find the right campervan, you'll be eager to buy it. Some ways to pay offer more protection than others. Your best option is to pay with a credit card. If you're buying on finance, you're also protected under the Consumer Credit Act 1974.
Both of the above options are significantly safer than purchasing with cash or a debit card. Even if you have the cash to pay upfront in full, it's best to use your credit card instead. You can pay your credit card off straight away, but you'll benefit from better protection.
Some dealers will encourage you to sign up for finance, as they could earn commission from it. Only agree to a finance deal if it also works in your favour. Sometimes, arranging finance yourself is cheaper than going through the dealer.
Will you buy from a dealer or a private seller?
Buying from a dealer is usually the safest option. Though there are plenty of dodgy campervan dealers, knowing your rights can help to protect you from the worst of their behaviour.
Of course, many private sellers are very trustworthy and responsible. Perhaps you've found the perfect van available from a private seller? Don't miss out on a purchase opportunity just because you feel more vulnerable. If you're going down this route, simply make sure that you know what issues to look for. A seller should be factual when selling the vehicle, but they don't need to offer any extra information that you haven't chosen to ask for. You're responsible for checking the vehicle and asking all the right questions.
Is the advert realistic?
Once you see a campervan you like, don't get carried away. Check other similar campervans for sale, before you contact the seller. Is the price on the advert about what you'd expect, when compared to other similar vehicles? If something seems too good to be true, that's usually the case for a reason.
If you're buying from a dealer, you should be able to find dealer reviews online. Reviews from past customers can help you to decide if a dealer can be trusted or not.
Is it a genuine sale?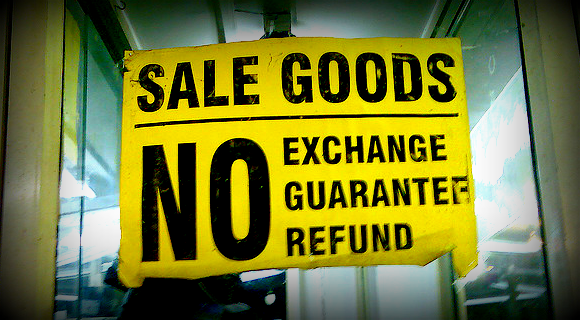 Don't risk buying a stolen vehicle. It's always wise to do a vehicle history check. History checks highlight if a vehicle is stolen, but can also alert you to previous issues like damage in a crash or outstanding finance that's linked to the vehicle you're buying.
Where should you view the campervan?
If you're buying from a dealer, the likelihood is that you'll visit the dealer's own premises. When buying from a private seller, you need to be a little more careful. Ask to view the vehicle at the seller's address, then check it matches the registration document.
Is the campervan in good condition?
Don't buy a campervan without a decent test drive. This doesn't just mean taking it up and down the road, but giving it time to warm up. A test drive can highlight mechanical issues, but will also give you a chance to make sure that you feel comfortable behind the wheel.
Vans are designed to go through a lot, but many used campervans have already been put through their paces. Winding mountain roads, or a previous life as a workman's van, can really take a toll on a vehicle. Listen for audible warning signs, check the lights on the dashboard and make sure that everything works as expected when you're driving.
Look for signs of leaks. Campervans often have pop tops, windows, water tanks, vents and other weak points. If water can find a way into a campervan, lots of damage can be done very quickly. Look for obvious signs of damp, gaps around seals, or corrosion.
Less of a concern, but still an issue, are problems with interior fittings. You might be happy to replace cupboard handles, but a broken bed could be expensive to repair or replace. If your budget won't cover new interior fittings, then you need to be sure that the existing ones are in great condition.
Is the paperwork present and correct?
Take time to look over all the paperwork that the seller can provide with the vehicle. Look at the service history, making sure it all makes sense. If paperwork is limited then this could be a warning sign, whilst folders of receipts and old MOT certificates might help to put your mind at rest. Make sure that the vehicle documents you're shown match up with the vehicle you're looking at.
Is a habitation certificate available?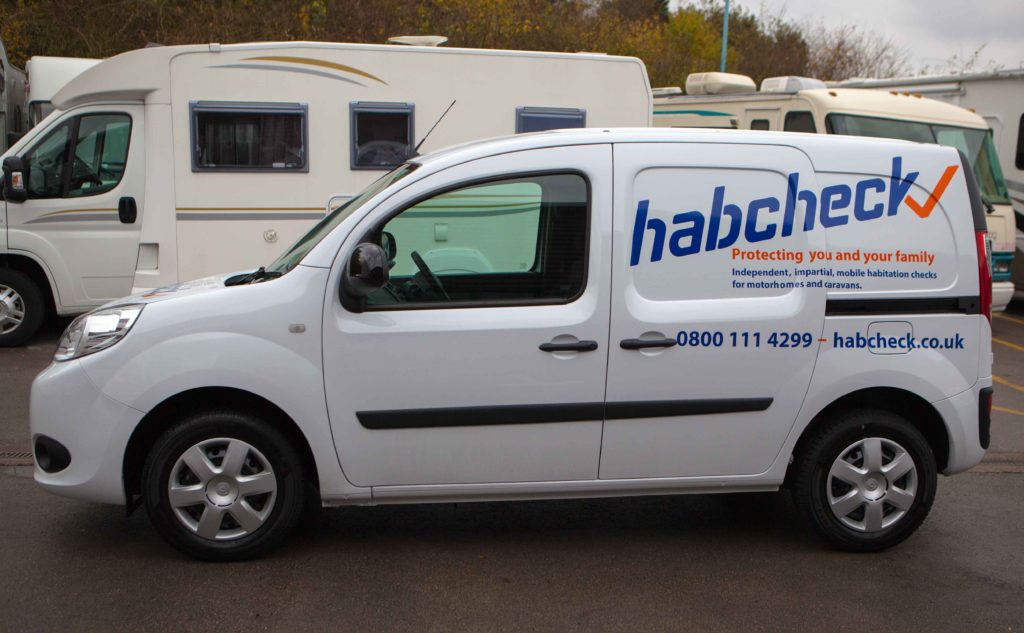 If a campervan's had a habitation test done, this can offer extra peace of mind. A habitation test checks for any issues with gas, for problems with water fixtures, filters, pumps, ventilation and safety equipment. Specialist campervan dealers should be able to access these tests at your request, even if they don't already have a certificate to show you.
Is the campervan safe?
Check that all the necessary safety equipment is already in place. Things like fire extinguishers and fire blankets are important additions to all campervans.
Any campervan for sale should have seatbelts in good condition – even relatively minor fraying is a serious safety risk.
The provision of the right safety equipment shouldn't be a total dealbreaker, but if there are problems then they'll need to be the highest post-purchase priority.
Can the seller show you everything in action?
Whilst a test drive can highlight mechanical issues, a demonstration of campervan fixtures and fittings can highlight a range of other issues. Ask to see water systems in operation, and make sure that you test the electrics. A good seller should be able to demonstrate that everything operates exactly as it should.
Can you check everything alone?
Don't assume that a seller will be honest. If you don't know how to check a campervan alone, invite someone that knows what they're doing. Get an electrician to check the electrical system before you buy your campervan. Ask a mechanic to look at the engine, if you don't know what they're looking for. This could be a good time to call on a friend, or pay for a professional to join you. You can pay the AA or RAC to carry out a vehicle inspection.
Where are people that know what they're doing?
Sometimes, the best people to ask for advice are the people that have been in your position. Everyone has to start somewhere, and those with the knowledge are those that have already purchased new and used campervans.
Join a few campervan enthusiast forums. There's no better way to learn than to join conversations, or quietly sit and observe. Great options include MotorhomeFun, MotorhomeFacts and the Practical Motorhome forums.
Can you get a better deal?
Once you're ready to buy your chosen campervan, don't be afraid to haggle. Many sellers expect you to make a lower offer, so they'll already have factored this into their advertised price.
Is there a clear paper trail?
Always get a receipt. If you're paying a deposit and coming back later, make sure that the receipt states how much you've paid already and how much you still owe for the vehicle.
If the seller has agreed to carry out more work before you take the vehicle away, get them to put this in writing.
Make sure there's a clear paper trail, even if you're buying from someone you know or someone you feel that you trust.
Choosing a Model
Campervans come in all shapes and sizes. You'll have your own priorities, so there's no specific campervan that's the best option for all buyers.
Some people want a small campervan that's compact and easy to drive. Others want the most luxurious vehicle, with ample space and extra headroom. Some people want a cheap and cheerful campervan, whilst others want something that's unusual and stands out on a campsite.
Our guide to the Best Vans for a Camper Conversion can help you learn more about choosing the right make and model.
How to Set a Budget
When buying a campervan, sticking to your budget is important. You'll need to decide how much you want to spend, but remember that this budget will need to cover the vehicle and fixtures and fittings.
Buying a campervan that needs some work is often cheaper than buying one that's ready to go and is already in perfect condition. However, it's easy to get carried away and spend even more on making things right.
Set a budget that you can stick to. Have a clear maximum that you're willing to spend, then look for a van that meets your needs. If you know that your campervan will need some work, evaluate these extra costs carefully. Get quotes for adjustments before you buy the campervan, so you can be sure that these additional costs won't be a nasty surprise.
Some people are willing to wait a long time to make their campervan absolutely perfect. If you're not in a hurry, you can start with cheap fittings and a very basic interior. Then, you can upgrade bit-by-bit once you have more money available. This will cost more overall, as you'll buy cheap fittings first and more expensive fittings later on, but it could help you to spread those costs whilst enjoying adventures in your campervan.
Don't forget to consider long-term costs as well as the initial investment. How much will you be paying for insurance? What's the fuel economy like? How expensive are parts for repairs?
The table below gives a guideline of what you can expect to be available within the most popular price brackets.
Price
Model
Pros
Cons
Dimensions
Other
Under 10k
Vauxhall Vivaro Camper Conversion
Ample space for conversion, reliable and well built
An older model with some gear linkage issues
Length: 4782–5350 mm
Width: 1904–1980 mm
Height: 1960–2492 mm
Full Vauxhall Vivaro Review
10k – 20k
VW Transporter
Spacious, good fuel economy and good resale value
Prone to window leaks
Length:  4892–5476 mm
Width:    1904 mm
Height:   1900–4976 mm
Full VW Transporter Review
30k -50k
Toyota Proace Camper (Compact)
Compact but spacious interior to sleep 4 adults
Loud engine
Length: 4609 mm
Width: 1920 mm
Height: 1910 mm
Full Toyota Proace Review
30k and beyond
VW Grand California 600
Built in bathrooms, family/child friendly, lots of interior space
Prices start at £69,000
Length: 5986 mm
Width: 2040 mm
Height: 2971 – 3094mm
Full Grand California Review
The Basics of Buying
Finding Second-Hand Campervans for Sale
Buying second hand has both benefits and drawbacks, with plenty of things to consider.
Benefits of Buying Second Hand
Campervans for sale second hand are more affordable. They often have unique charm, having been created or adjusted by their previous owners, and they might include items that aren't provided with a brand new campervan. Think things like awnings, TVs and even cutlery!
Drawbacks of Buying Second Hand
Buying second hand can be a risk. You won't have the manufacturer's warranty to rely on if things go wrong, and a well-used vehicle could also be well-worn with mechanical or cosmetic faults. Personal taste is also an issue. Whilst brand new campervans are neutral and basic, second-hand campervans have often been furnished to the previous owner's preference. If the previous owner had very different tastes, you might need to do a lot of work to make the campervan feel more like it's yours.
Where to Find Used Campervans for Sale
The following sites are great places to find second hand campervans for sale:
Launched in 1995, eBay remains one of the most popular marketplaces for used campervans worldwide. You'll find plenty of choice, with lots of options to help you filter your search results. You can find campervans all over the world, or narrow your search down to only the most local sellers. Just be aware that eBay fees can quickly mount for buyers and sellers, often raising the price of a campervan to higher than it otherwise would sell for.
The AutoTrader website is well established, but as with eBay there are fees involved. You'll need to be prepared to do a lot of research into any campervan you like, but you'll be able to search through campervans for sale from private sellers and dealers.
Facebook's Marketplace is currently fee-free, which means that sellers won't be trying to recover extra costs by increasing their prices. Many people are turning to selling on Facebook, rather than using eBay listings. You can narrow your search to your local area, or look further afield, but be aware of the higher risk of being swept up in a scam.
Gumtree used to be one of the most popular buying and selling sites, but in recent years it's fallen in popularity. On the plus side, this means you could find a rare gem amongst Gumtree's used campervan listings. It's a good idea to check Gumtree alongside a wider search of other websites.
Specialist Forums
Generally, the type of person to spend time on a specialist forum is a campervan enthusiast. It's fairly safe to assume that you're buying from someone that's taken good care of their vehicle. You can also assume that they've used it regularly, so it hasn't been sitting around. Of course, it's still important to carry out the usual checks.
Specialist forums can be great places to find campervans for sale, but it can be a lot harder to search for campervans that are available.
Here are some of the best forums to use on your search for a campervan for sale:
Auctions
Finding a campervan at an auction can help you to get a great deal, but make sure you know what you're buying before you commit to a bid. Learn about the campervan you're bidding on, as well as checking how much they usually sell for. Though auctions have their plus points, it's just as easy to get carried away and pay too much.
Finding New Campervans for Sale
If you want a new campervan, consider the pros and cons before you start your search.
Benefits of Buying New
New campervans come with a manufacturer's warranty. Buying new is reassuring, and you'll get a campervan that's something of a blank slate. Your campervan won't have been personalised, and will have been designed to appeal to the masses so you're able to make it your own. If you're buying new, you may be able to choose from a range of different specifications and purchase optional extras.
Drawbacks of Buying New
With a brand new campervan, you're paying for the basics and upgrades will cost a lot extra. Whilst a used campervan might come with lots of little extras that the previous owners added, with a new campervan you're usually just getting the essentials. Don't expect to open a cupboard and find a firepit or an awning!
Where to Find New Campervans for Sale
The following sites are great places to find new campervans for sale:
Specialist Sellers
Specialist sellers can offer a wide range of stock, customisation options and their own specialist knowledge. They'll be keen to make a sale and get your recommendation, so they'll go out of their way to make you feel special and accommodate your needs and requests. This is a great way to get impressive aftersales service. Just be aware that specialist sellers know exactly what they're doing, so they may use pushy sales tactics to get you to add extras you don't need. They're also aware of every retail price, so there's little chance to get a great deal.
Here are some of the most popular specialist sellers for new campervans:
Use AutoTrader to search for new campervans for sale from dealers all over the UK. You'll be able to compare, filter and sort campervan stock from the largest names in campervan sales, as well as smaller independent dealers that might have just what you're looking for. Often, it's easier to go direct than to contact a seller through the website, so you might want to look for direct contact details once you've found a van you're interested in.
Direct from the Manufacturer
Buying a campervan direct from the manufacturer can provide a lot of reassurance. If you know what make and model you want, you can be sure that there's a direct link between you and the people that made it. This makes it easier to trust your warranty and resolve any later issues, as well as providing the easiest route to customisation options.
If you're looking for VW campervans for sale, where better to start than the Volkwagen website?
Campervan Converters/Customer Campervan Businesses
Many campervan conversion companies will sell brand new campervans, but will customise the interior and adapt the vans before they release them for sale. This is a great way to get the best of both worlds – a brand new campervan and a more unique interior that feels a little more homely. Look to places like Denby Campervans for brand new custom campervans.
Buying Local
Buying a new campervan from somewhere local is a very convenient option. Setting a local radius limits the number of campervans you'll have access to, but it's easy to visit as often as you'd like to check that you're happy with the campervan.
If you're buying local then you can visit one day to see how the van looks in general. On a second visit you might take it for a test drive, and to take extra care you can visit again to make sure that everything's in order.
Buying a campervan from further afield can add pressure to the purchasing process. You might feel like you need to rush your decision, or like you'll only have one chance to get things right.
If you find a campervan far from home that you're really interested in buying, then it may be worth a longer trip to make sure that you've made the right choice.
Our Top 10 Places to Find Campervans for Sale in the UK
Often the best way to start shopping for a campervan is just to start browsing the internet. There are so many great sites for dealers and independent sellers to advertise their vans on, which means that buyers will need to shop around to make sure they've covered all their bases.
If you'd prefer a solid starting point, and a seller you can trust, why not begin with one of these top sellers of new and used campervans?
As well as ready to drive campervans, with Denby you can choose a customised campervan conversion. Many campervans are brand new, and finance options are available.
As a specialist seller, Thompson Leisure offers a wide range of campervans and motorhomes. You can choose from both new and used vans, so there are options to suit every budget.
If you're looking for a VW campervan for sale, then you can find brand new campers and conversions available to purchase through Bodans. There's also the option to hire a VW camper, so you can make sure it's right for you before you commit to a purchase.
The Erwin Hymer Centre has new campervans and motorhomes in stock and available to purchase. You can also find some used motorhomes and campervans, still in excellent condition. Stock is always changing, so it's worth getting in touch quickly if you see a vehicle you like.
Selling both new and used campervans, Hillside Leisure offers vehicles to order and campervans available instantly. You can buy vehicles on finance, and the campervan range includes some very sleek pop tops.
VW campers remain some of the most popular, and you can buy yours direct. A direct purchase offers extra reassurance and control of any customisations, even allowing you to choose the paint colour and the interior materials.
Sussex Campervans offers a bespoke campervan conversion service. You can choose from a variety of new and used campervans, then specify changes you require. There's a build-to-order service, so you can choose the upholstery, fixtures and fittings.
Buyers on a slightly tighter budget might want to look to Sols Campers. As well as new campervans and higher-priced models, this is a good place to look for more affordable campervans. As an RAC Approved seller, Sols Campers offers reassurance even with lower-priced vans.
Marquis offers an extensive stock range of new and used campervans and motorhomes. Around since 1973, Marquis is a name you can trust. All vehicles sold undergo a thorough inspection.
With the largest indoor collection of new and used motorhomes and campervans, Todds can provide plenty of choice with a wide range of brands and makes on offer. There's also a good aftersales service for repairs, upgrades and replacements.
Buying Campervan Insurance
Once you've found your perfect campervan, you're going to need to look at how much it'll cost to insure it. You want to do this before you buy it – campervan insurance prices vary, and while that amazing deal might seem ideal when you purchase the campervan, it's no good if you can't then afford to insure it.
You also need to consider what level of cover you're going to want. Some things to consider:
Breakdown cover – Will you want to add on breakdown cover as part of your insurance package, or shop around to buy it separately? If you're travelling long distances, you don't want to get stranded on the side of the road if something goes wrong.
Contents cover – most standard insurance policies only cover the vehicle, not the goods inside. With a campervan, that could be a lot of your personal belongings, some of which might be high value. Contents cover could protect not just the van but your stuff too.
Windscreen cover – A crack in a windscreen can quickly become a serious problem, and if you're away from home it might not be easy to get to a garage to get it replaced. Windscreen cover could ensure that you get service sent to you, without having to be suddenly out of pocket.
Spare parts cover – This is especially useful if you're buying a second-hand campervan, as you're more likely to have a problem which sees you needing to use a spare part. Getting that replaced could be crucial for keeping you safe and travelling on longer campervan holidays.
If you know the specific details of the campervan you want to buy, including the reg plate, then you'll be able to get your insurance quote before you buy. If you don't, then try finding similar makes and models and testing those out – you won't get an exact price, but you'll get an idea which will help you set your budget for buying the campervan you want.
In Summary
It's true that there's a lot to think about when you're trying to find the best places to buy a campervan. They're an investment – more than just a car, they're going to become your travelling holiday home. So you need to make sure you're careful.
Think carefully about the type of campervan you want, and find a budget that suits it. You don't want to compromise on either – buying the wrong type of campervan just means you won't enjoy your trips, but spending too much means you'll have less to spend on those trips in the first place. Fuel and food needs paying for!
If you're not great with cars or vehicles in general, take a savvy friend with you when you buy, or pay for a campervan to be checked over by a professional before you commit. A little lost money on an inspection is better than thousands spent on a dud camper.
And once you've found the campervan of your dreams, don't forget to get an insurance quote. Compare quotes easily with campervaninsurance.co.uk and make sure you find the best quote for your chosen campervan.