20 Cool Campervan Gifts for Adventurers and Their Vehicles!
They hit the road, they have a clear sense of nomadic style, but you want to treat them – what on earth can you buy for the campervan lovers in your life? Space is at a premium, and you know that something generic won't hit the mark. Fear not, here we roll out 20 amazing campervan gifts. From personalised mugs that will put a cheery smile on their face every morning, to gadgets that will make their camp life just that notch easier, we've got you covered.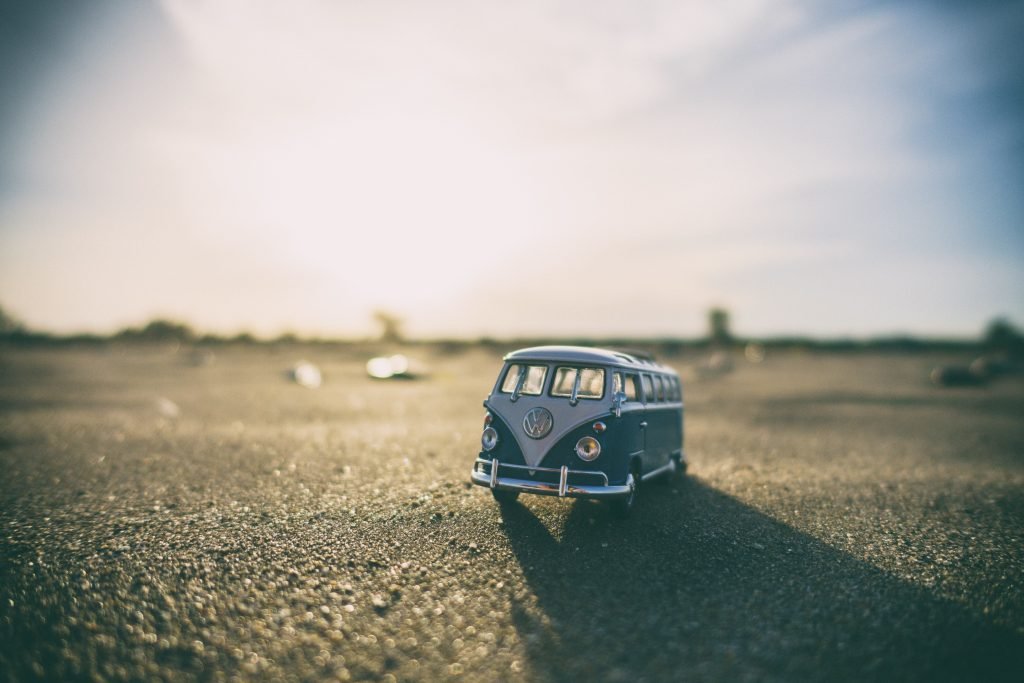 They're retro, they're practical, they're personalised and they're fun, what more could the campervan enthusiast in your life want?
We do adore a journal, and this one makes one of the best campervan gifts for someone special. It fits their vibe and will become a memorable treasure. With plenty of writing prompts to spur on even the most lackadaisical writer as well as a bunch of inspirational quotes and bucket list inspo, this one is great.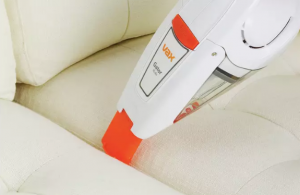 If a practical gift is what you're after then you won't go wrong with the Vax H85-GA-B10 Gator Cordless Handheld Vacuum. It gets overwhelmingly great reviews and will help the gift recipient to keep their van spick and span.
Buckets don't get more awesome than this. Frankly, when it comes to buckets, campers can get a bit obsessive and possessive. But with this one there's seriously good reason. If you really want to put a great big beaming smile on the recipient's face, then get them the shower adaptation for it too!
We've raved before about why a doormat is a must-have campervan accessory. Be a pal and make their van life cleaner.
Oh, this picture makes us happy! And we're sure the recipient will love it too. When van life is constrained by home life, it's nice to bring the happiness in and have a reminder on the wall of good times to come.
Those living the camp life often want to do their bit for the planet, but being eco-friendly in a campervan isn't always easy. This shampoo bar is both eco and practical – being in a tin. No plastic. Job done. Oh, and the sea salt and wood sage scent is just divine.
This beautiful extra-large picnic blanket will bring a touch of luxury to road life. For blissful summer days when the van lover you know just wants to rock up somewhere and chill out, this is perfect.
Ok, it goes without saying that a Sat Nav is going to do great stuff for any campervan or motorhome owner. What we really love about this one is that you can actually programme in the length, height and weight of your campervan and it'll optimise the route accordingly. Cool huh?!
Those living the van life are always on the lookout for ways to personalise their van and blend it into their lifestyle. Help them with their progress with an inspirational adornment.
Whilst it may not be the most exciting gift, on the face of it, a GPS anti-theft tracker brings peace of mind to those who've invested their heart and soul into their van. Just remind your friend that the right campervan insurance is also super important.
We love the design and we love the practicality; this Joules picnic backpack has everything needed for picnics in the van or on a trip out. Everything is held securely in place, making it great for chucking in the back of the van for the weekend.
With campervan gifts you can help to transform the interior of your loved one's campervan. We love this bright and beautiful sign that reminds you what life in a campervan is all about.
Whether on a rainy day in the van or out around the fire pit, lazy camp evenings are made for old-school games.
Make them smile with a retro campervan t-shirt. It's practical and perfect for life in the van, but it'll also keep them happy during the every day.
No, we don't propose you gift your best buddies some enormous plastic cheese wedges! These are camper and motorhome levelling ramps and they can transform the comfort of a night's sleep in the van, not to mention stop their morning cuppa sliding off the table.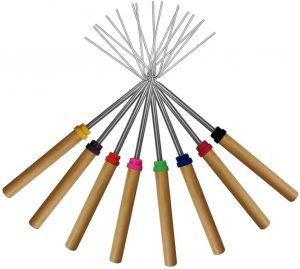 Extending telescopic sticks for toasting marshmallows (or hot dogs) – what's not to like?! What's more, they're colour coded so there's no danger of the Stick Thief nabbing that awesome stick you found and setting it on fire.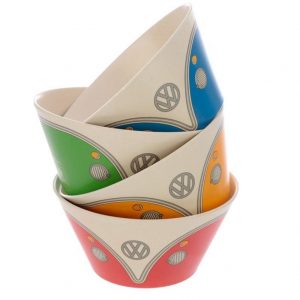 Tough eco-friendly cool design bowls are absolutely perfect amongst campervan gifts for adventurers! Bright and cheerful, they are perfect for a hearty bowl of chilli or your morning cornflakes.
Not always is the campervan big enough for easy changing. Sometimes you just want the space of nipping out alongside the van to get changed. But you really, really don't want to accidentally flash at the other campers. This is the solution.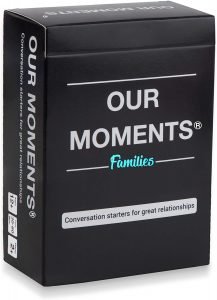 With versions for families, couples and kids, we adore these conversation starter cards. Whilst we don't think your friends and family will have trouble getting the conversation started, these cards are great for thoughtful, reflective and memorable conversations on road trips.
There you have it – plenty of inspiration for incredible campervan gifts for even those who are notoriously difficult to buy for. Take your pick from any of the above and we're sure that this gift, whatever the occasion, will be one that comes with a whole heap of genuine gratitude.